Tuesday, 16 February 2016
by admin6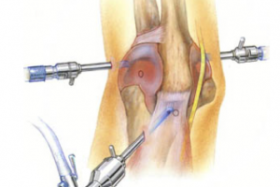 Knee arthroscopy is a minimally invasive modern surgery used to diagnose and treat problems in the knee joint. Arthroscopy is useful in several knee problems. It has minimal risks, shorter recovery and has good outlook for most patients. Dr. Adam Farber, top knee surgeon in Phoenix, Arizona, answers most frequently asked questions about knee arthroscopy.
Request Appointment with the Premier Orthopedic Doctors in greater Phoenix AZ
Join Our Email List for the Latest PSK News!