Shoulder arthroscopy is a surgical procedure used by Arizona orthopedic surgeons to not only inspect
the shoulder joint but to diagnose your condition and to repair the problem. When you undergo shoulder arthroscopic surgery, the first thing that happens is that you meet with a surgeon.  This meeting is set up in order to determine whether or not you qualify for shoulder arthroscopic surgery.
The hospital where the surgery takes place will contact you prior to your scheduled surgery. The purpose of them contacting you is to discuss with you what you need to do in preparation for the event. This includes what you should wear, when you should arrive, and what things you need to eat and drink prior to the surgery and what things you cannot eat and drink prior to the surgery.
The Phoenix shoulder surgeon should discuss with you the procedure itself as well as review any potential complications which could arise from the procedure. If you have any questions the surgeon should speak with you about answering them earring the initial assessment.
When it comes time for the actual procedure to take place, you will be given either general anesthesia or local anesthesia. In some cases you might be given both. The local inhibitor stops your nerves from sending pain signals to the brain. The general anesthesia in shores that you are asleep during the process.
Once this is applied the shoulder doctor in Arizona will make a small incision in your joint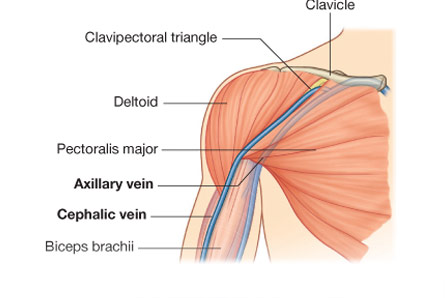 through which they send a small tube attached to which is a small camera. This camera is used to look inside of the joint in and up close and personal fashion. The camera sends the images to the video monitors located inside of the operating room.
This is what allows the surgery to be a minor surgery. Rather than having to cut you open in an old-fashioned manner, only a minor incision needs to be made. Fluids will be placed inside of your joint to open up the joint area and allow the Scottsdale orthopedic doctor to see inside with better views.
Once the surgeon locates the problem area they will, if they are able to repair the issue on site, make a secondary incision which is used to insert microscopic surgical tools. These surgical tools will be used to immediately repair the damaged area.
When the process is complete you will be discharged that same day and left with a list of personalized physical therapy requirements and a prescription for pain medication.
Dr. Farber at Phoenix Shoulder and Knee is a top orthopedic doctor in Arizona and an expert in shoulder arthroscopy. Most insurance is accepted at the practice, call (480) 219-3342 today!