Arthroscopic elbow surgery is used to treat degenerative joint disease and various injuries. Many elbow procedures are performed outpatient, which means the patient goes home the same day. Interposition Arthroplasty of the Elbow When a patient needs a joint replacement of the elbow, but is not a candidate, the surgeon can perform an interposition arthroplasty.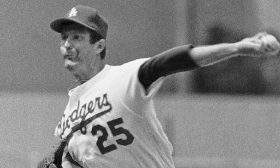 In medical practice, Tommy John Surgery is known as Ulnar Collateral Ligament Reconstruction or UCL. It's a surgical graft procedure, in which the UCL located in the medial elbow is surgically replaced with a tendon found elsewhere in the body. Collegiate and professional athletes are the ones who more commonly face this procedure; in fact,
Request Appointment with the Premier Orthopedic Doctors in greater Phoenix AZ
Join Our Email List for the Latest PSK News!